Ditch Assist Operating Principles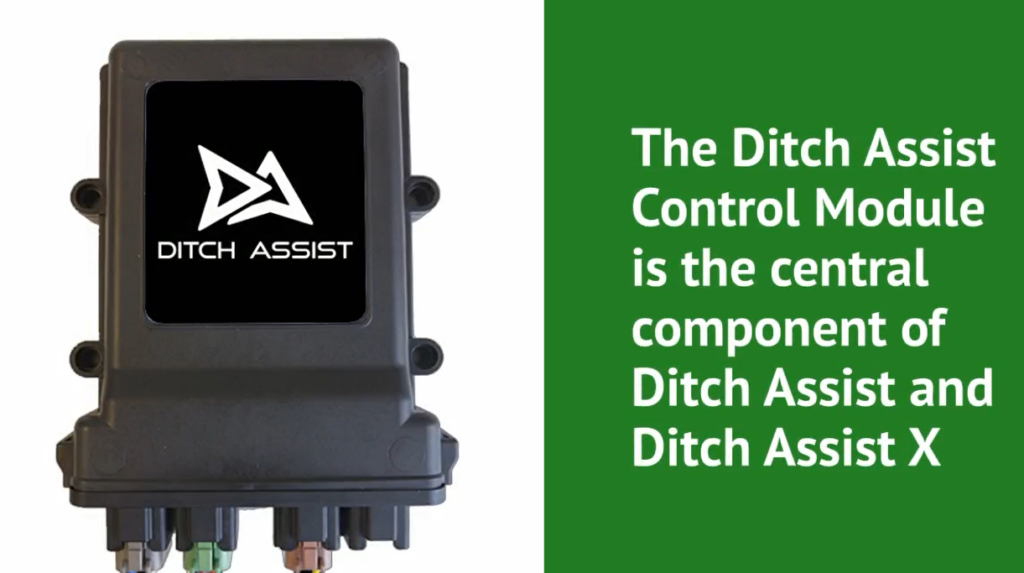 The Ditch Assist Control Module is the central component of the Ditch Assist system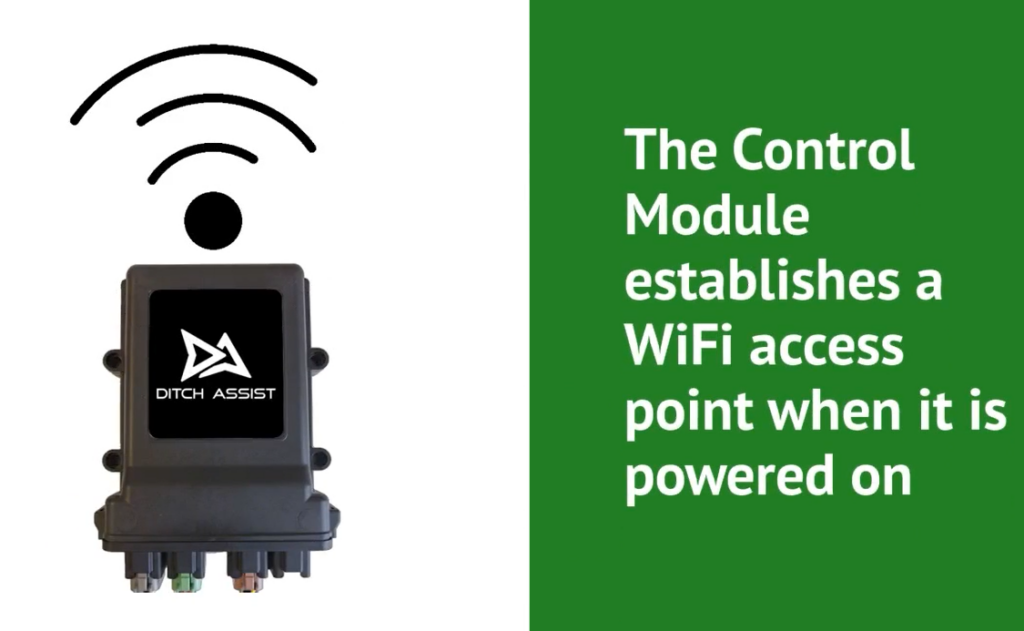 The Control Module establishes its own WiFi access point when it is powered on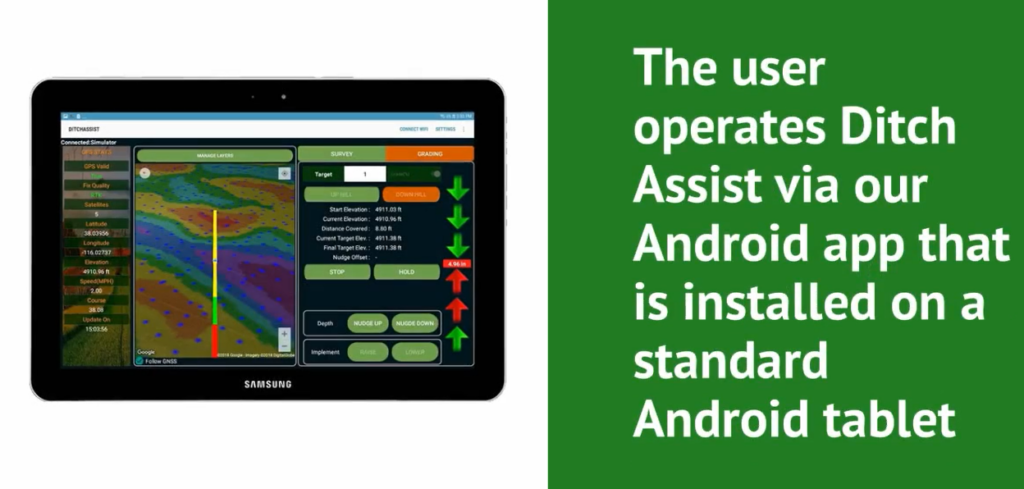 The user operates Ditch Assist via the Ditch Assist Android App that is installed on an Android tablet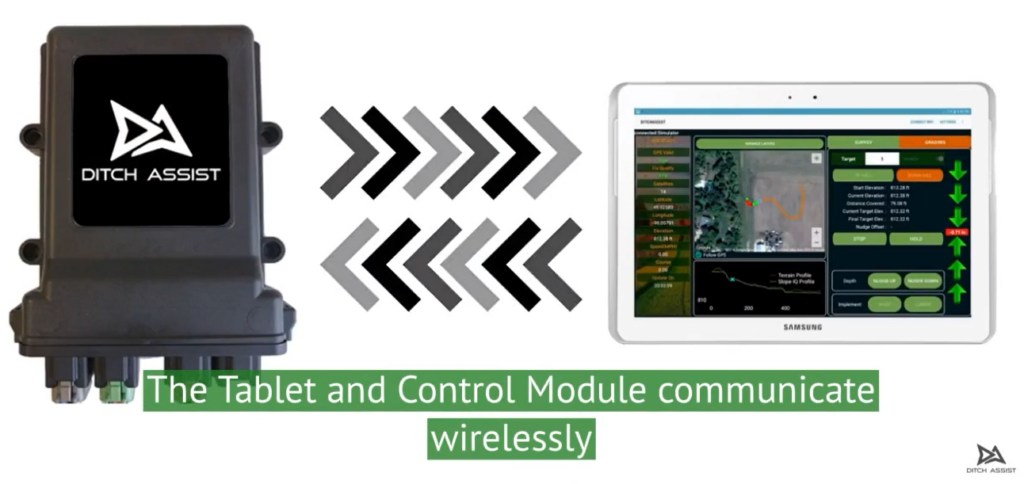 The tablet and Control Module communicate wirelessly via WiFi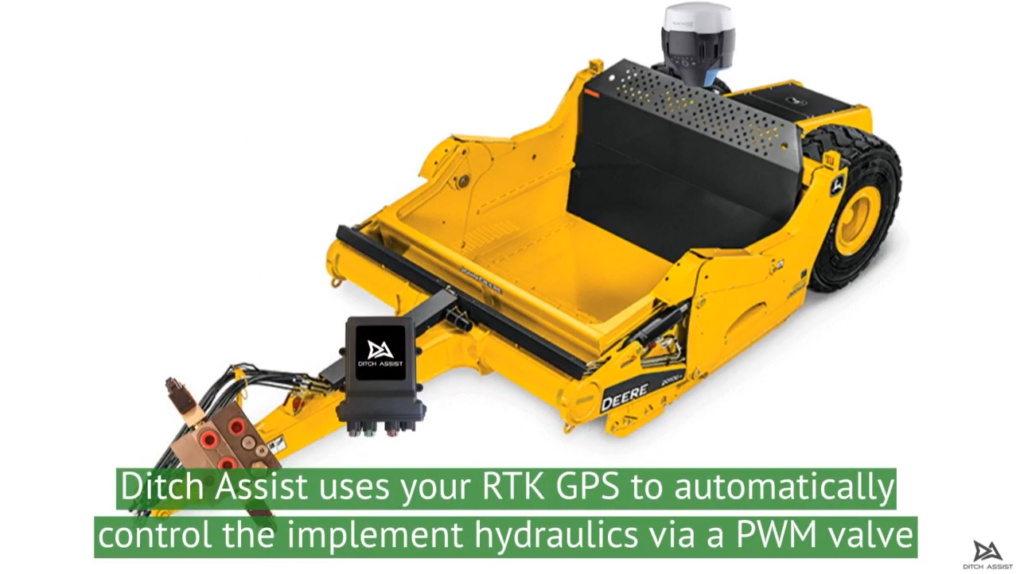 Ditch Assist uses the data fed from a RTK GNSS receiver to automatically adjust the implement height via a PWM hydraulic valve
Typical Installation
The Ditch Assist Control Module and proportional valve (if used) are mounted either near the hitch on the implement being controlled, or at the rear of the tractor. The power harness is connected directly to the tractor battery. The GPS antenna is mounted in a raised position on the implement being controlled, and is mounted to a location that moves up and down proportionally to the cutting edge.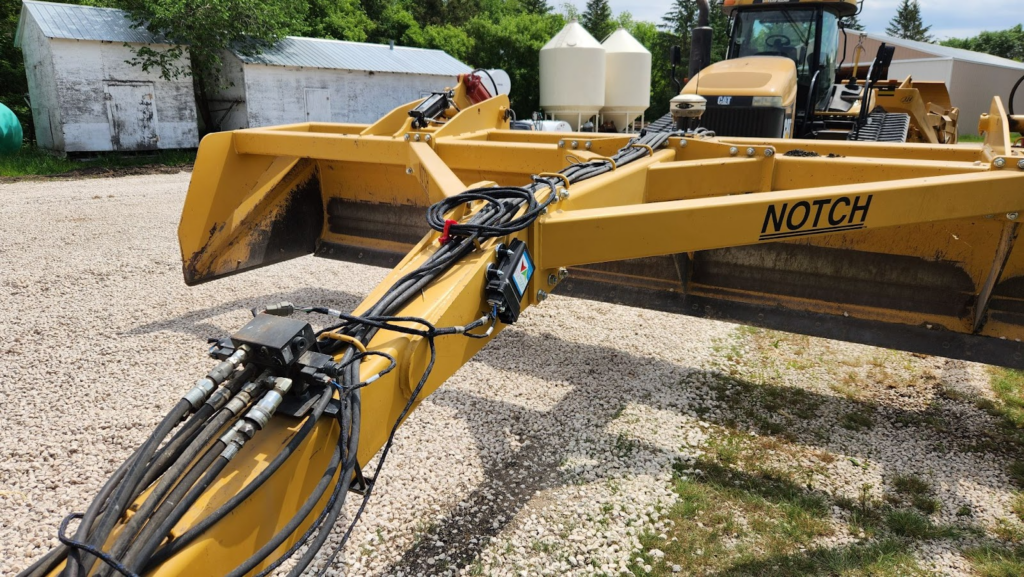 A common setup for a land leveler or similar implement with a straight blade involves mounting the PWM valve on the implement tongue, a few feet away from the hitch point. The Ditch Assist Control Module is attached to the tongue or any other suitable spot, using either the magnetic mounts or a custom-made bracket. The GNSS receiver is placed at the top of the implement. Please note that you may need a raised mount if the implement has components that overhang or for shorter implements that might obstruct the GNSS's view of the sky due to the tractor.

In a typical configuration for a pull-type scraper, the valve is installed on the tongue using either the provided or a custom bracket, with the Ditch Assist Control Module also mounted on the tongue. Please note that in this specific setup, if there are any WiFi connectivity issues, the Ditch Assist Control Module can alternatively be installed on the vertical part of the scraper frame (for instance, near the white label), as this would provide a better line of sight to the tractor cab.
For a scraper, it's essential that the GNSS is mounted in a manner that allows it to move proportionately to the cutting edge. This generally necessitates a mast to keep it above the metal components surrounding it when the scraper is in its maximum lowered position.