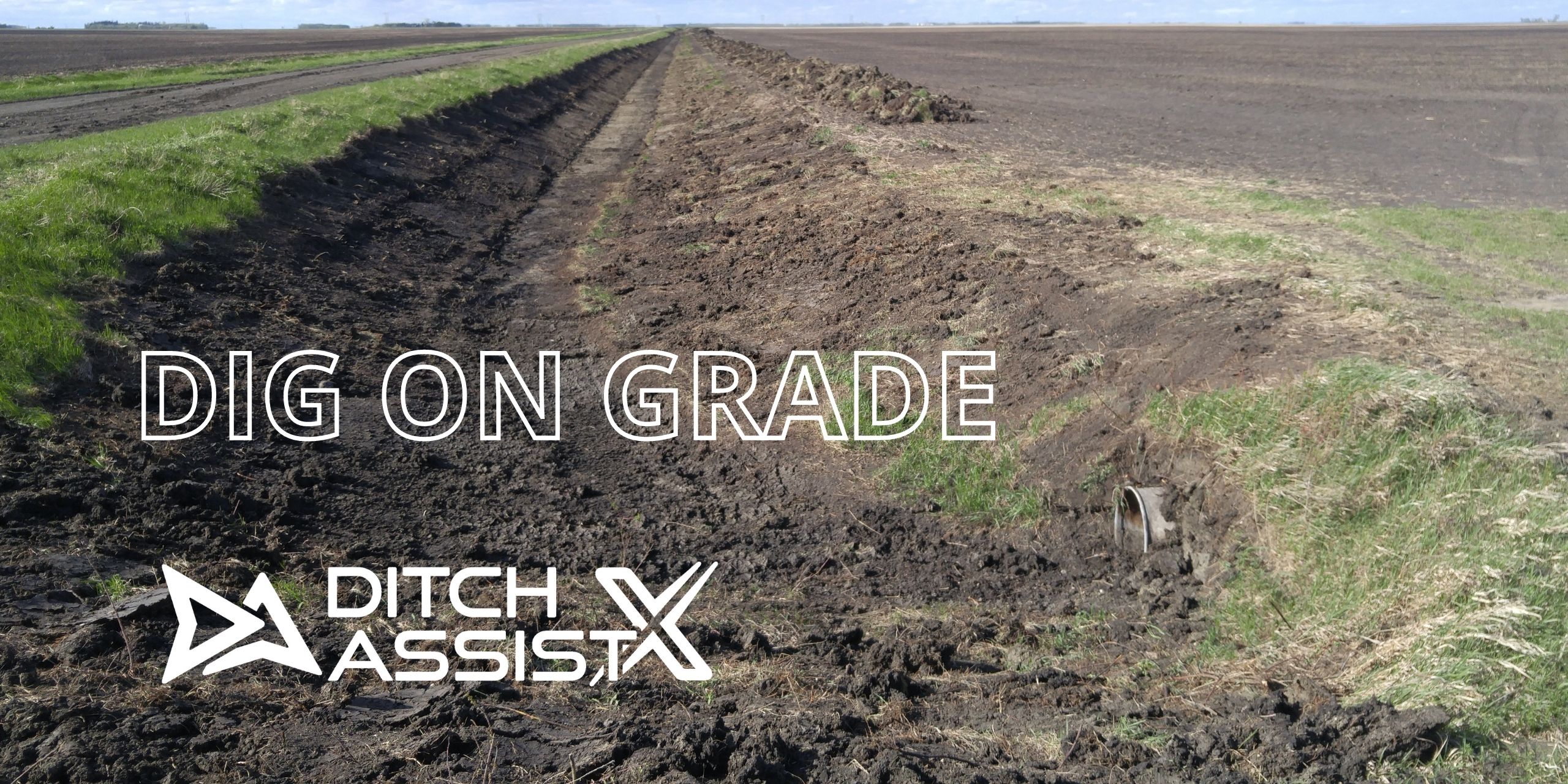 Ditch Assist X is the first affordable alternative to using lasers when digging to grade. Using an RTK GPS receiver plus Ditch Assist X Sensor Modules mounted on the machine, the operator can use the Ditch Assist App to verify bucket elevation and check grade at any position in real-time.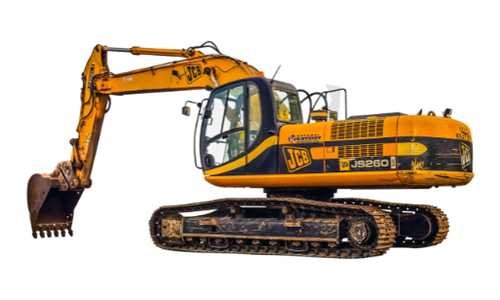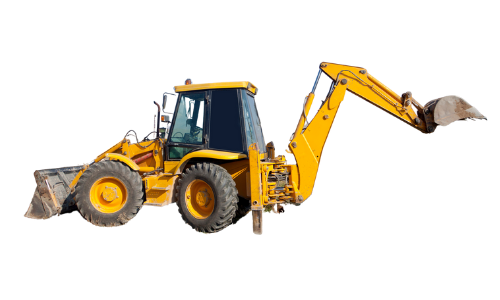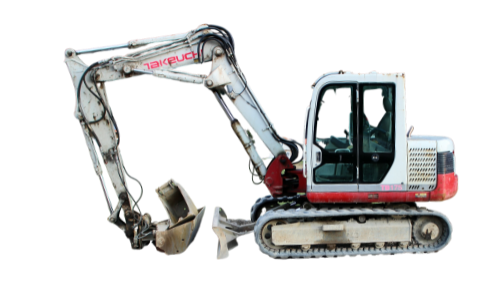 Ditch Assist X Highlights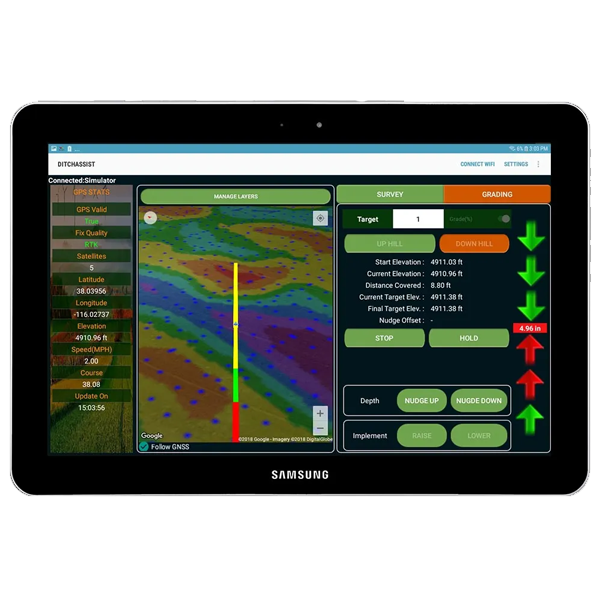 Ditch Assist Android App
Ditch Assist X uses the Ditch Assist Android App featuring wireless communications and easy to use features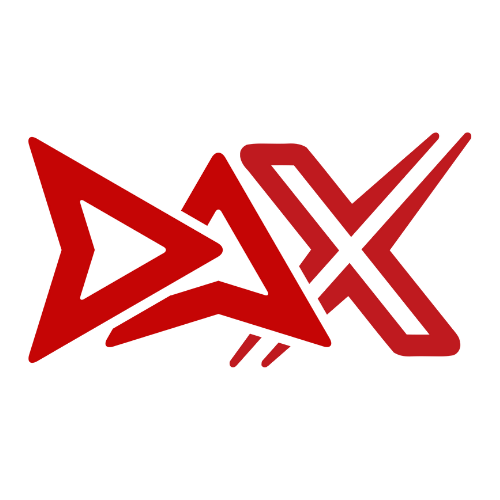 Verify Grade Easily
The operator can see current bucket elevation and whether they are on grade. No lasers to move or grade rod checks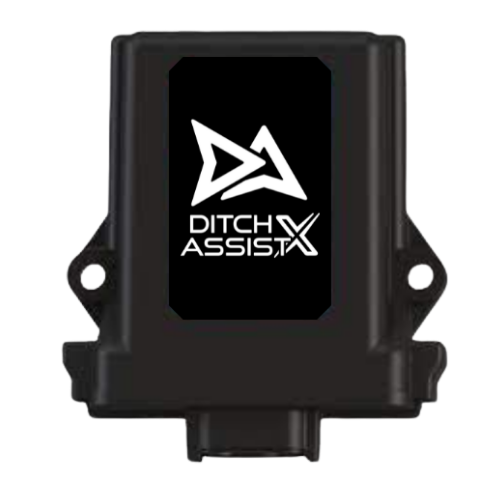 Advanced Features
Ditch Assist X smart sensors combined with GPS information provide accurate bucket elevation at any digging position
How can we make Ditch Assist X work for you?
Want to find out more about Ditch Assist X and how it could fit within your operation? Request a no obligation consultation with one of our knowledgeable dealers today.
What can you do with Ditch Assist X?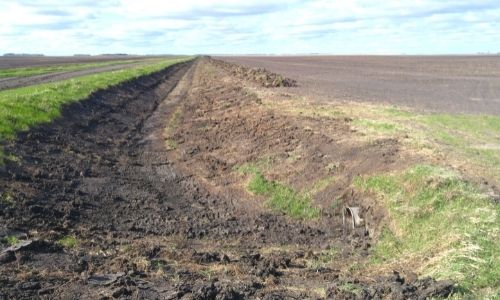 Ditch Assist X
Applications
Easily verify you are on grade at any time and at any distance from your starting location

Set the bucket on a reference point, such as a culvert, and enter the required grade in percent

As you dig use the Ditch Assist App to verify that you are maintaining the target grade at any bucket position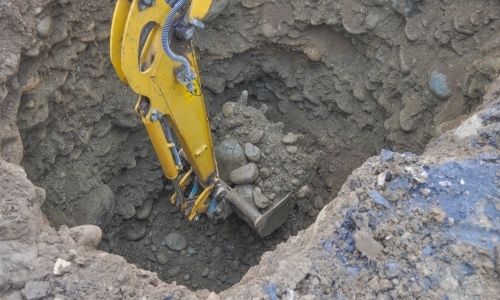 Ditch Assist X
Applications
Use Ditch Assist X to maintain a specific depth, create a flat base for a foundation, or dig to a target elevation

Achieve a specific depth by setting the bucket on the ground then nudge down to set your target depth

To dig a flat base simply set a grade of 0% from your reference location to match it wherever you are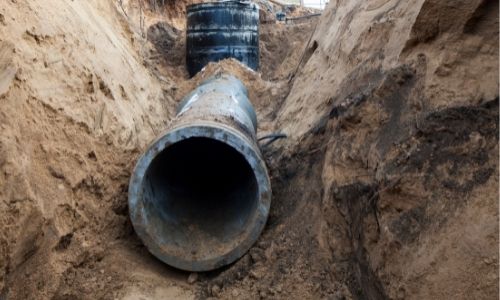 Ditch Assist X
Applications
Dig trenches on-grade and easilly include grade breaks with Ditch Assist X and the Ditch Assist App

Install tile drainage mains or other gravity drainage pipes easily and efficiently with real-time guidance

Easily verify that pipes laid into the trench are on grade by resting the bucket on the pipe to verify


The example above shows a cross section of an existing ditch profile (black line) and a design for re-grading the ditch so that water drains (green dashed line) along with the required grades. To clean-out and properly grade the ditch, the operator simply sets the bucket on a reference point such as a culvert at the downstream point, enters the target grade (0.15%), and starts working. At the first grade break they repeat the process, entering the next grade (0.05%), and continue. The end result is a ditch that's properly graded.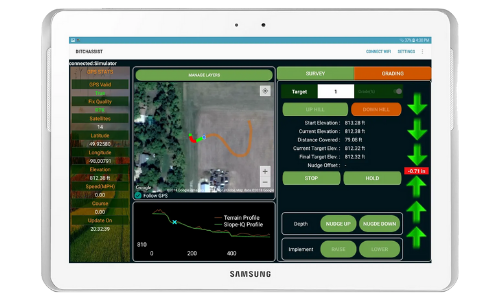 HOW DITCH ASSIST X WORKS
Ditch Assist X uses a combination of machine mounted GPS and sensors to compute accurate bucket elevation at any machine position. The GPS antenna is mounted on the included pendulum mount at the pivot point between the stick and stick cylinder. Ditch Assist X sensor modules are mounted on the dog-bone and on the stick.
Once measurements and calibrations have been performed using our intuitive calibration app, the modules transmit corrected bucket elevations over Wi-Fi to the Ditch Assist app in the cab.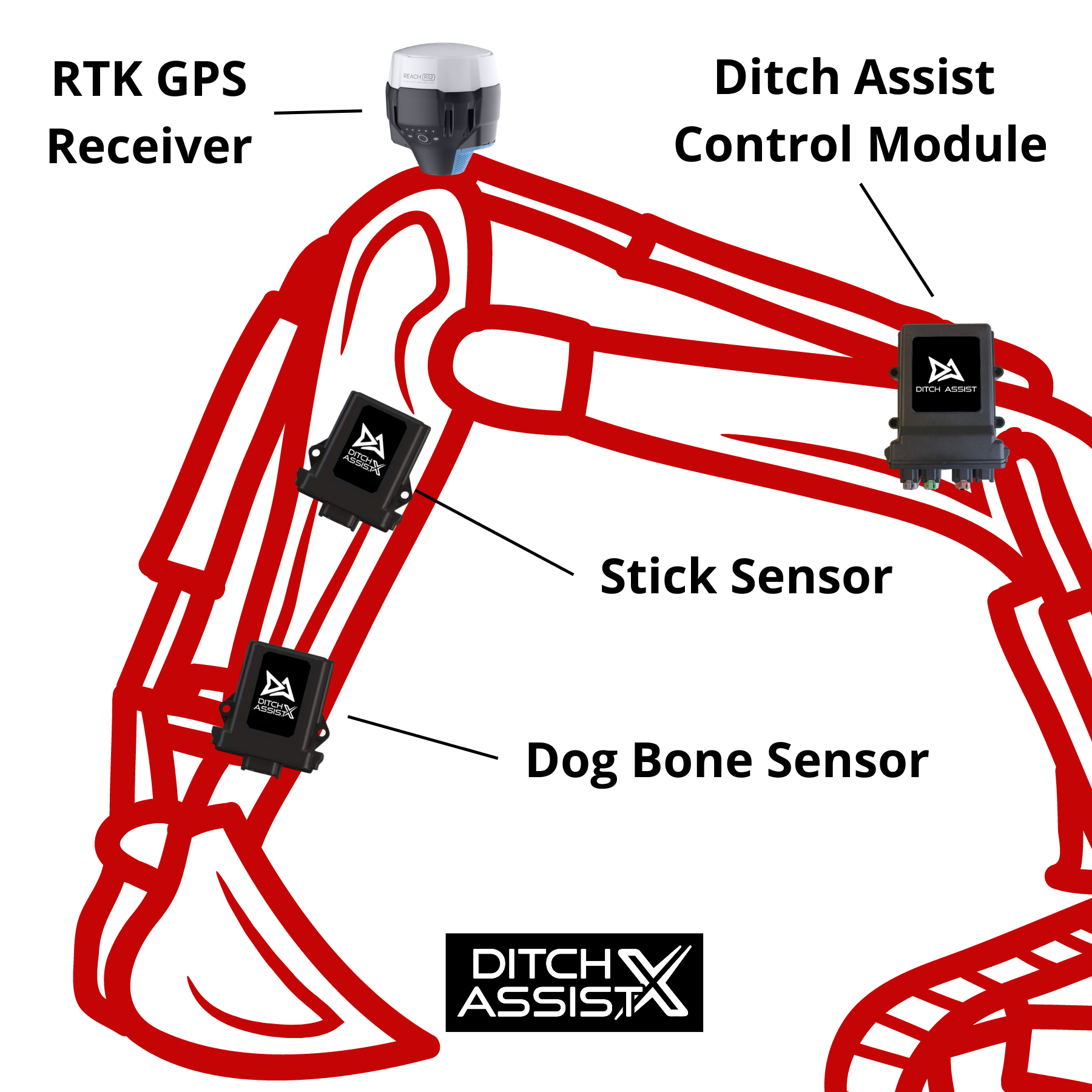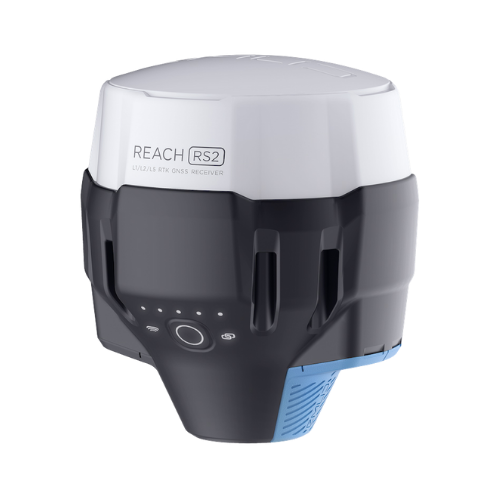 Mount any RTK GPS receiver or antenna on the boom with the included pendulum mount system to provide high-accuracy position and elevation data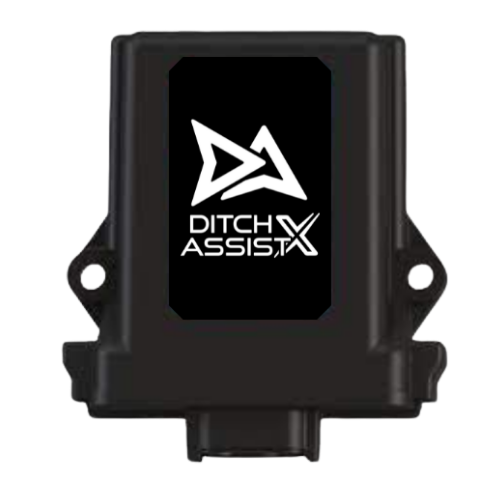 Rugged and highly accurate, the Ditch Assist X sensors mount on the stick and dogbone to constantly measure the angles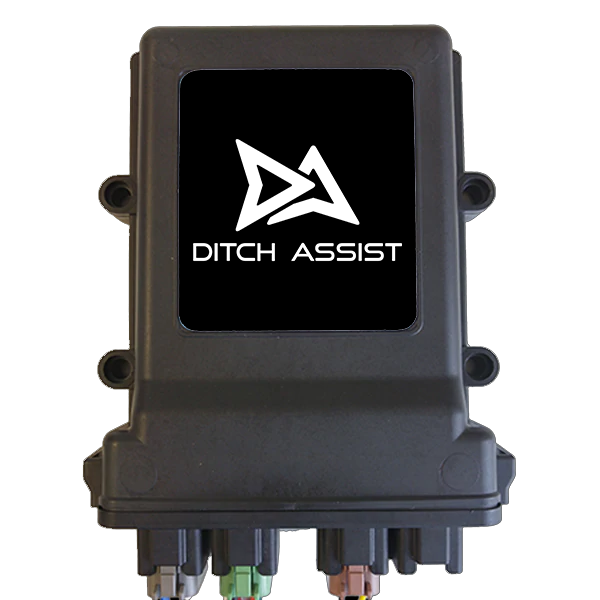 The Ditch Assist Control Module processes data and provides wireless communication with the Android tablet in the cab
Ditch Assist X uses the Ditch Assist App
Our free app runs on Android tablets that cost just $200-$300. Today's tablets have plenty of power, and eliminate the need for an expensive in-cab display. Once connected to the Ditch Assist Control Module via Wi-Fi, the app receives the accurate bucket elevation measurements, updated several times per second.
The operator can use the Ditch Assist app to set a target grade, just like a laser, and as they begin working the app will provide visual and audible guidance to maintain the required grade. If a Bluetooth-enabled GPS is being used it is also possible to transfer the GPS and tablet to an ATV to survey the proposed route, then use Ditch Assist's advanced Slope-IQ function to design a variable slope ditch to dig.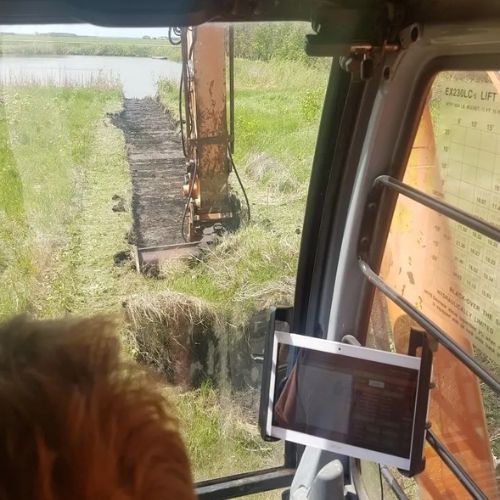 Get a Quote Today
Ditch Assist X offers some of the most advanced functionaility at a price that you won't be shocked by! Get a no obligation quote today and find out how Ditch Assist X can make you more efficient.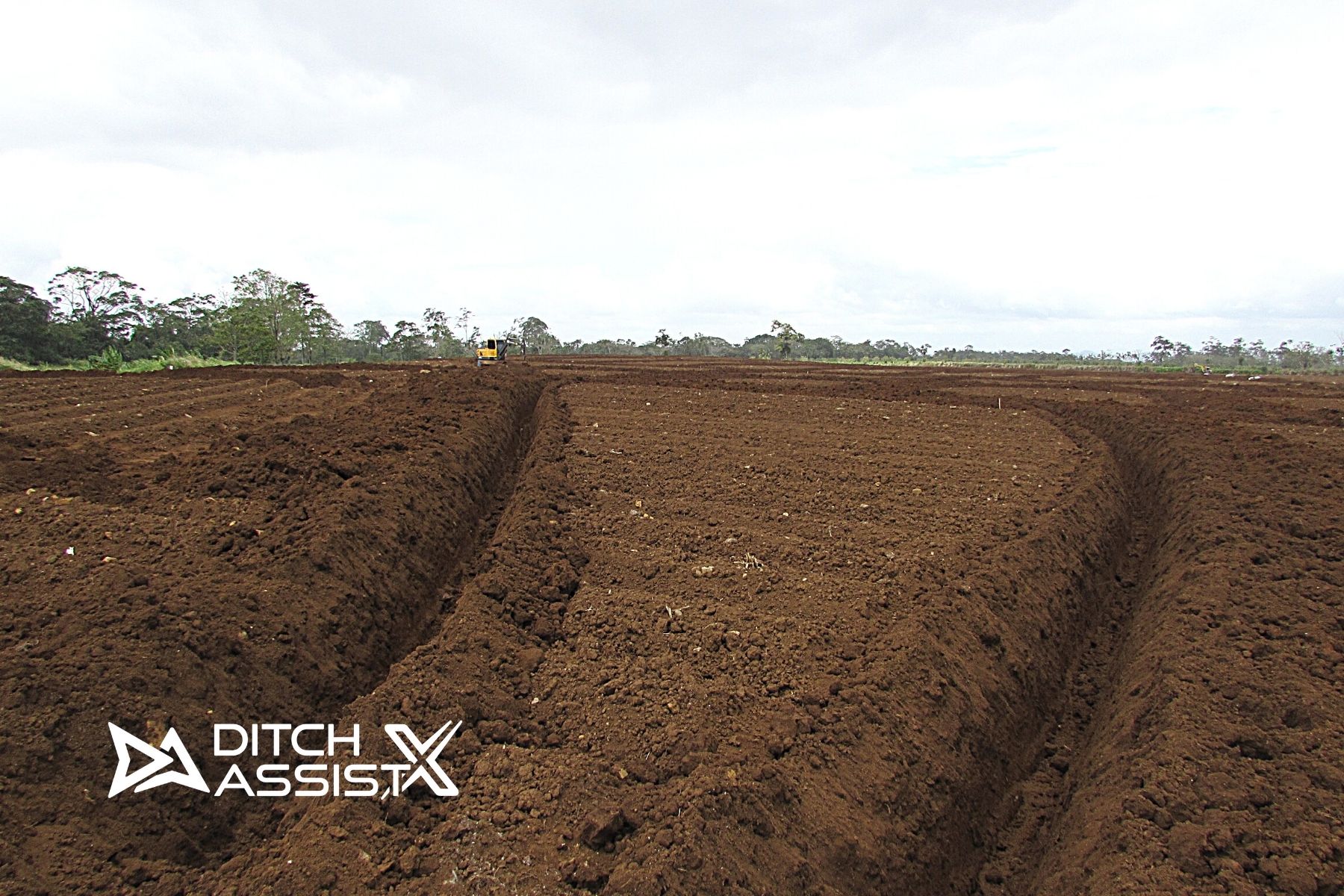 Ditch Assist X In Use
In Costa Rican pineapple plantations, drainage ditches are used to drain excess water from the soil profile and prevent crop losses. Ditch Assist X allows these drains to be dug more efficiently and safely without the need for a spotter to continually check the grades.
What type of GPS do I need?
Ditch Assist relies on accurate GPS elevation and position data to function. Therefore, we recommend RTK accuracy for the best results.
Ditch Assist works with virtually any GPS receiver. It uses industry standard NMEA messages from the GPS, meaning your current system (provided you have the required level of accuracy) can probably be used with Ditch Assist. We offer brand-specific cables for the most common agriculture GPS receivers, and can even power most 'smart antennas' (such as John Deere, Trimble 262/372, Outback A320, Hemisphere Atlas, etc) directly, meaning no messy wiring going back to the tractor cab. The following are common GPS systems our customers are using today with Ditch Assist:
John Deere (all receivers provided you have the required level of accuracy – RTK is recommended)
Trimble (all smart antennas, plus FM750/1000 with required level of accuracy)
Outback (MAX/STX/S3/A320/A220 running RTK)
Ag Leader (all RTK receivers can be used)
Emlid Reach RS2
The recent influx of very low cost RTK receivers on the market means you could get up and running very cheaply. But many of these systems require some knowledge to build/configure them correctly to work with Ditch Assist, and may not be as reliable.
What type of Tablet do I need?
The Ditch Assist App runs on Android only, so you'll need an Android tablet. It's designed for 10″ screens (slightly smaller (e.g. 9.6″) or bigger are fine too).
You'll need a tablet with at least 2GB of RAM memory, and it must have a recent version of Android.
We do most of our testing on the Samsung tablets so can suggest these as good options. We suggest you contact us or one of our dealers to confirm the best locally available tablet option for you before purchasing one as some work better than others. Many of our dealers also bundle tablets with Ditch Assist.
What type of equipment does Ditch Assist X work with?
Ditch Assist X can be installed on any excavator, backhoe, or mini excavator.
Can I move Ditch Assist X between machines?
Ditch Assist X is easily moved between machines. We recommend you purchase an additional wiring harness for each machine and weld permanent mount bolts for the sensor modules so you can put them back in the exact same location and use your previous calibration measurements. Then simply remove the modules and transfer them.
Is Ditch Assist X compatible with Ditch Assist?
Yes! Ditch Assist X uses the Ditch Assist control module, and adds the stick and bucket sensors to the system. If you already have Ditch Assist you can purchase an add-on kit to enable Ditch Assist X functionality. If you have Ditch Assist X you can purchase a PWM valve and use it on a scraper or other implement.
Can I use my iPad with Ditch Assist?
The Ditch Assist app is Android-only, and it is not possible to use an iPad with Ditch Assist.